Building closures threaten Isle of Wight youth groups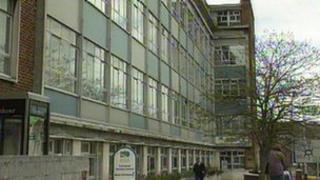 Community clubs on the Isle of Wight face closure because council-owned buildings are being sold, according to youth leaders.
The island's only youth judo club, which has run for 40 years, is among those set to lose its premises.
The Conservative-run council said the properties were too large and too expensive to maintain.
Councillor Barry Abraham said negotiations had been taking place to try and save the clubs.
He said: "We're not about closing young peoples' places."
The judo club receives no direct council funding but uses the St John Annex building in Ryde, one of those earmarked for sale. Properties at Shorwell and Yarmouth would also be sold under council plans.
Other buildings at Brading, East Cowes and Sandown would no longer be used for youth activities.
'Means everything'
Under its cuts programme, Isle of Wight Council has to find overall savings of £17m in this financial year. It began a review of its youth service in 2008 and said its research showed only 13% of people aged 13-19 regularly used the service.
The youth service has a savings target of £128,000, which must be found from the service during 2012/13.
Martin Holt, who runs Ryde Judo Club, said: "It is a life experience for the kids - it gives them discipline and focus.
"It means everything to me - I've put my life into it and I don't want to see it fold."
He criticised the council for not making provision for groups like his.
"I don't think it was realised there was so much activity going on in the community. We've ticked along for so long, they forgot we existed."
Mr Abraham said: "This isn't something that has just sprung up. Unfortunately we are where we are, the buildings are in quite a bad state of repair."