Hampshire pensioner 'loses £4m in fake shares'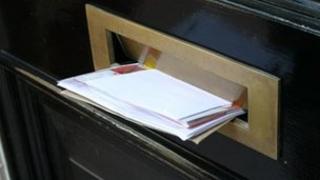 A Hampshire pensioner could lose his home after fraudsters tricked him out of £4m.
The elderly man from Hamble, who is not being identified because he is vulnerable to con artists, spent the money on fake shares and investments.
A Hampshire County Council spokesman said: "It was not possible to get this back for him and steps were taken to prevent him sending more money away."
Hampshire residents have lost a further £1m in scams in the past eight months.
The council's trading standards service visited the pensioner with police after being alerted to a hoax scheme.
The spokesman added: "Efforts to recoup his funds have unfortunately been unsuccessful. He may now have to sell his house."
'Vulnerable victims'
Common types of scam involve prize draws and lotteries, scam land sales and timeshare holiday clubs.
Victims can receive phone calls pressuring them into buying shares which may not exist or turn out to be worthless.
Over 1,500 reports of scams operating in Hampshire were received in 2010.
A Financial Abuse Safeguarding Unit has been set up to deal with "extremely vulnerable victims" who are targeted.
Leader of the council Ken Thornber said: "Many vulnerable consumers can be socially isolated and worry about the situation they find themselves in, and this distress can have a very negative effect on their social well-being."