Portsmouth health centre fully open soon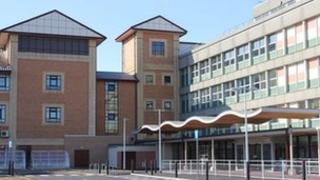 An £18.6m health centre is opening ahead of schedule in Portsmouth.
St Mary's health campus in Milton will include a physiotherapy unit, sexual health services and a midwife-led birthing centre.
It will also boast a 16-bed intermediate care ward, podiatry, speech and language therapy and a community mental health team.
The out-patients' department and blood service unit are already in use and the rest of the site opens on 12 December.
The new midwife-led maternity centre will open on 8 December.
Senior project manager Catherine Webster said the campus had been "delivered early".
She said: "We promised it would be completed and operational by the beginning of 2012, it's actually by the end of 2011."
The public is also being offered the chance to take part in tours of the site to look at the new facilities.