Southampton road reopens after building collapse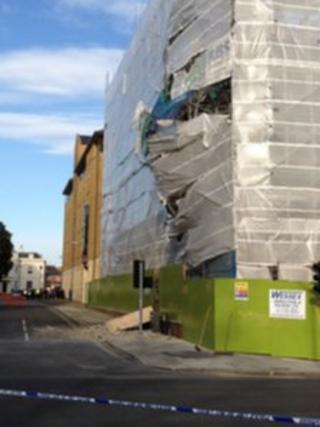 A section of a main road in Southampton has reopened after being closed when part of a building being demolished collapsed.
The building which sits on the corner of Cumberland Place and Grosvenor Square began to subside on Monday.
Police were called to the six-storey former office after people reported rubble falling into the street.
Southampton City Council reopened the main A3024 Cumberland Place at 18:30 GMT.
Wessex Demolition & Salvage, which is carrying out the work, has been using a high reach excavator to remove structurally unsafe concrete from the building.
The company said it was still looking into what caused the structural failure.
"We are working as hard as possible to make the site safe and reduce its impact on Southampton and its people," a spokeswoman from the Fareham-based company said.