Extra bottle banks in Hampshire over Christmas and new year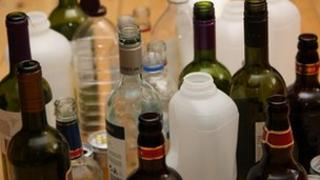 Extra bottle banks are being laid on for Hampshire residents to encourage recycling during the festive period.
The county council said it would also be emptying the bottle banks more frequently "ahead of the post-Christmas rush".
A council spokesman said this year's recycling rate was 36% and that recycling one jar saved enough energy to power a television for an hour.
Residents can find their nearest bottle bank at the Recycle Now website.
Christmas trees can be recycled at Household Waste Recycling Centres.
They are open from 08:00 to 16:00 GMT over the festive period, except 1 January.
The council has also urged residents to avoid leaving gift wrapping in their recycling bins as it is often layered with foil and plastic, which cannot be recycled.