Ring of bells to play again in West Tytherley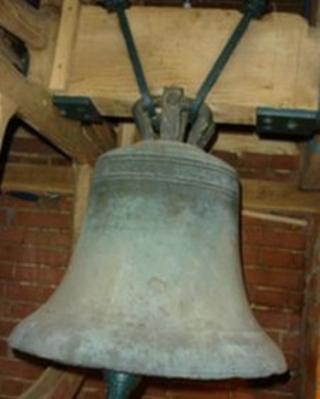 Bells at a Hampshire church will peal for the first time in more than 30 years following their restoration.
The bells at St Peter's Church, West Tytherley, include one from 1260, believed to be one of the oldest church bells in the world.
The G, F and E flat bells could not be tuned during the work as it involved shaving metal off which could cause them to crack.
However, Rev James Pitkin said: "They have an incredible 'unique' tone."
The 750-year-old bell has been re-hung in its oak timber frame with the other two bells which date from 1399 and 1725.
"It was thought that the sound of the bells would be a unifying force for the village and that they would be a reminder of the church being at the centre of the community."
It took 15 months of planning and £20,000 of fundraising by villagers for the bells to be refurbished.