E-fit released of suspect in Portsmouth New Year attack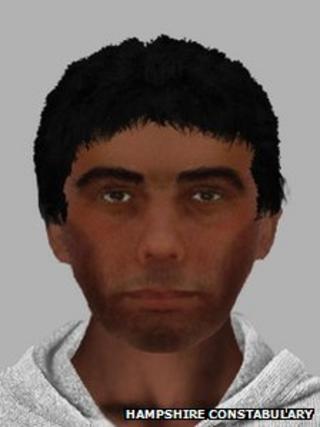 An e-fit of a man wanted in connection with an attack on a woman walking home after new year celebrations in Portsmouth has been released.
The 37-year-old woman was approached by a man who assaulted her and stole her handbag.
The incident happened in the car park behind Lake Road health centre in the early hours of 1 January, after celebrations in Guildhall Square.
The man is described as wearing a white T-shirt and having a foreign accent.