Council offers loans for empty properties in New Forest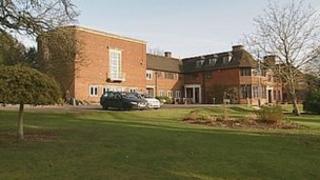 A council is offering loans to homeowners to help transform empty homes in the New Forest.
New Forest District Council, in Hampshire, said homes were being left derelict because renovation is costly.
Under the scheme, landlords would not receive any rent until the loan had been paid back.
About three in every 100 homes across the south of England are empty, which amounts to more than 2,000 properties in the New Forest, the council said.
It said it planned to take on properties for two years before handing them back to the landlord.
Council tenant Ian Mooney and his four-year-old daughter are two people who could benefit from the scheme.
Until they moved to Hardley in December they were one of 5,000 families on the New Forest housing waiting list.
For four months they had to stay in a bed and breakfast.
Mr Mooney said: "It was difficult in a lot of ways. Obviously having a child, sharing the bathroom and kitchen, I found very awkward.
"There were different people coming and going."
The council said a family in a bed and breakfast could cost up to £600 a week exploiting empty homes could lead to big savings.
The first council houses to be built in the New Forest for 20 years were completed in Pennington just before Christmas.