Serco announces job losses at Hook office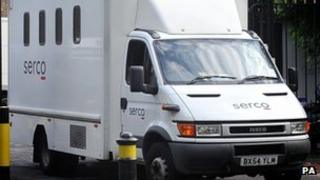 Outsourcing group Serco has announced it is to cut 500 jobs, mostly at its UK head office in Hampshire.
The group, which provides back-office support for a range of public and private sector bodies, said it was overhauling its UK management.
The jobs will mainly go from its offices at Hook near Basingstoke.
A statement said: "We regularly review our opportunities, our structure and the way Serco delivers services for our customers and to target future growth."
Serco, which works with banking, insurance, travel, defence, transport and healthcare, is merging its business-processing operations into one global division, following a series of acquisitions in the UK, India and Australia.
It employs 100,000 people around the world, including 35,000 in the UK.
A spokesman added staff in Hook had already been briefed about the cuts and the early stages of the redundancy process were under way.
Unison regional organiser Peter Terry said the loss of jobs was "dreadful news".
"This is the area which the coalition says will be providing growth. Instead, these private sector companies are actually losing staff, making people redundant and costing the taxpayer even more," he said.