Portsmouth man rescued in Iceland after coastguard call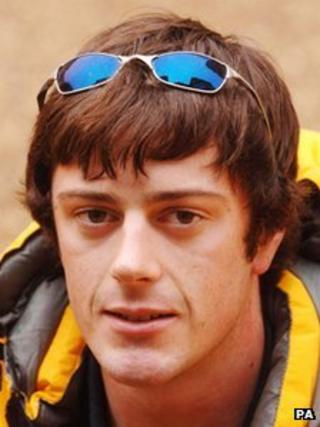 A British adventurer who got into difficulties on an expedition in Iceland was rescued after contacting his father in the UK.
Alex Hibbert's tent was destroyed in a storm while he was exploring the Vatnajokull icecap with a friend.
The 25-year-old raised the alarm by using a satellite phone, to call his father in Portsmouth, who alerted Solent Coastguard early on Wednesday.
Falmouth Coastguard then initiated a rescue by Icelandic authorities.
Mr Hibbert, a professional expedition leader, said: "Winds became especially high, around 100kph, and despite well-rehearsed precautions to protect the tent, part of it collapsed and snapped.
"We then assessed our situation, being only two days from the planned end point of the expedition.
"The skidoo team who came out to pick us up were absolute stars - brilliant guys.
"The wait was about 24 hours and involved reinforcing the tent defences and stopping any further damage, which we managed."
'Tiny bomb'
Mr Hibbert said he contacted his father instead of the Icelandic authorities because he had limited battery power.
Snippets of Mr Hibbert's ordeal were published on the Twitter website.
On Wednesday he posted: "Tent Damaged In Storm. 120kph plus storm forecast so getting Skidoo. So close!"
He later added: "Assessing the damage to tent and kit. Grim. That was quite a wind. Tent like a tiny tomb inside."
Andy Condy, from Falmouth Coastguard, said: "We are pleased that we could assist in the rescue of these two British men from their situation."