Gunmen raid Totton home of mother and baby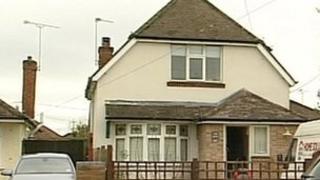 Gunmen burst into Hampshire home where a mother was looking after her 11-month-old baby.
The 35-year-old answered the door of the house in Testwood Lane, Totton, on Wednesday morning to two men wearing fluorescent jackets.
The men, who had a handgun, pushed past the woman and searched the house, taking £2,000 and a mobile phone.
Hampshire police said no shots were fired and the child was unharmed, but the woman was cut on the mouth.
Officers said the woman saw one of the men holding a handgun which he passed to his accomplice during the raid.
Inspector Alex Reading of Hampshire Constabulary said: "It's a lady in her on home with her child on a Wednesday morning in a sleepy part of a nice town and this has happened.
"We are very concerned."