Two held after armed raid at Totton home of mother and baby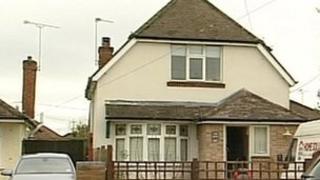 Two men have been arrested after an armed raid at the Hampshire home of a woman who was looking after her baby.
Two gunmen wearing fluorescent jackets, burst into her Totton home when she answered the door, on 22 February.
The men, one with a handgun, pushed past the woman and searched the Testwood Lane house, taking £2,000 and a mobile phone.
Two men from Southampton, one aged 34, the other 48, have been arrested on suspicion of aggravated burglary.
They are currently being held in custody.
Hampshire police said no shots were fired and the child was unharmed, but the woman was cut on the mouth, during the incident at Testwood Lane.
Anyone with information about the incident is asked to contact police.