'Honour attack' Muslim sisters sentenced for cutting hair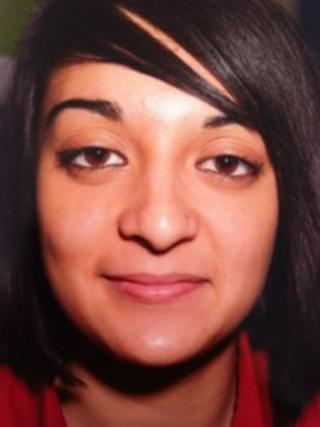 Two Muslim sisters who cut off their younger sibling's hair as a punishment for kissing a white man have received 12-month conditional discharges.
Shamima Akhtar, 18, was seen by her sisters and brother kissing Gary Pain outside a pub in Basingstoke.
Sisters Nazira, 29, and Nadiya, 25, were convicted of actual bodily harm in a trial at Winchester Crown Court.
They were cleared of false imprisonment, as was their brother Kayum Mohammed-Abdul, 24.
Both sisters were also found not guilty of assault by beating on Shamima Akhtar.
The prosecution had said the case was about "honour-based domestic violence".
Waist-length hair
Miss Akhtar went out with work colleagues to celebrate her 18th birthday in April, last year, the court heard.
She was seen kissing Mr Pain by her siblings outside the pub.
Mohammed-Abdul assaulted Mr Pain and then the trio took the teenager home, verbally abused her and the sisters hacked off her waist-length hair to her shoulders, the court heard.
Mohammed Abdul was found guilty of assaulting Mr Pain, but was cleared of actual bodily harm towards Miss Akhtar, on the orders of the judge earlier in the trial.
He was also given a 12-month conditional discharge.
The two sisters must each pay £500 costs and their brother, a student, was ordered to pay £250 costs.
'Strong-minded'
Prosecutors told the jury that, while Miss Akhtar considered herself "Westernised", she was from a family with strong Islamic beliefs and was not allowed to have contact with males from a different culture.
Judge Guy Boney, QC, told the three they had been misguided in their attempts to protect their younger sister, who he described as "strong-minded" and "far from easy to handle".
Miss Akhtar has had nothing to do with her sisters or parents since the attack, the jury heard.
She now lives with Mr Pain.
Sharon Douglass, Crown Advocate and reviewing lawyer for the CPS in Wessex, confirmed it was the first successful prosecution for an honour based violence crime of this kind in Hampshire.
Ms Douglass said: "At home, Shamima was called a 'whore', a 'prostitute' and a 'slag' because she kissed Gary Pain.
"Her sisters held her and then cut off her beautiful waist-length-hair at the neck to punish her.
"Shamima had been living a very controlled life closely monitored by her siblings."