Southampton man jailed for supplying prescription painkillers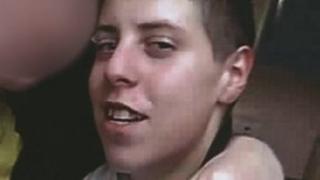 A Hampshire man has been jailed for 14 months after supplying prescription painkillers to three people - one of whom died.
Danny Hodgkinson, a 21-year-old from Sholing, died last year after he took an accidental overdose of Tramadol.
Timothy Brook, 33, from Sholing, had pleaded guilty at Southampton Crown Court to the charges.
The drugs had been legitimately prescribed to Brook by his GP.
Brook had been stockpiling the prescription drugs at his home.
'Somewhat liberal'
Simon Edwards, prosecuting, said Brook's GP had been "somewhat liberal" in the amount of drugs he had prescribed.
Katy Freemantle, defending, said the GP had stopped practising last year for health reasons. She said a locum doctor had sounded "alarm bells" after seeing the GP's prescribing history.
Tramadol is a powerful painkiller of the opioid class. The NHS warns it can cause dependence in some users of the drug.
An inquiry by the General Medical Council is "ongoing" into the case and the Primary Care Trust (PCT) which oversees GPs in Hampshire said a review had been instigated "immediately and was ongoing".
Stuart Ward, the PCT's medical director, said: "As a proactive step we have withdrawn the GP's contract for the care of stabilised drug users but the GP concerned is still able to practice without any restrictions while the review continues".
He said the PCT could not comment further until the review was complete.
Mr Hodgkinson's mother Amanda said life would "never be the same" without him.
"I remember him riding a bike, coming to help me to cook, and telling me off when I was doing something wrong," she said.