High Court rules Basingstoke council acted 'unlawfully'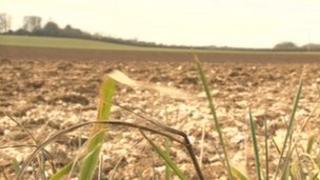 A Hampshire council must look again at its decision to rule out new homes on an already earmarked site.
The High Court said Basingstoke and Deane Borough Council's acted unlawfully when refusing to build 8,000 homes on the site at Manydown.
The Labour/Liberal Democrat coalition council spent £10m in 1996 to buy the 820-hectare (2,000 acre) site.
But in 2011 the new Conservative-led council removed Manydown from its core development strategy.
A 40-page High Court judgement upheld a judicial review against two of the council's decisions not to make Manydown available for development and putting a new core development strategy out to consultation.
The judge ruled the council must now reconsider its position lawfully.
In a statement, the council said it would look closely at the ruling, but would not be in a position to fully do so until after next month's elections.
The case had been brought by The Manydown Company, which had been induced by the council to sell the land in 1996 on the assurance it was intended for a flagship development.
Chairman Alexander Dickinson said: "The council needs to go back and completely review its core strategy.
"It's been ordered by the court to do so and it has to look at it afresh.
"We're happy to work with them to come up with a plan for Basingstoke which can deliver all the benefits at no cost to the taxpayer that we have talked about previously."