New Forest homes get water meters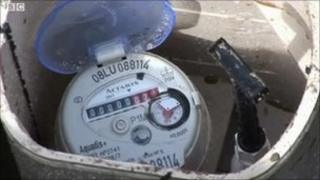 Southern Water is to begin installing water meters in homes in the New Forest as part of attempts to reduce usage.
The majority of the firm's customers in the New Forest area will be visited in the coming months.
More than 15,000 homes in Ashurst, Marchwood, Dibden and Hythe will have meters installed before the autumn.
Southern Water plans to put a total of 500,000 meters in homes across Hampshire, Sussex and Kent by 2015 as drought conditions continue.
Engineers will visit Lyndhurst, Beaulieu and Brockenhurst after the summer tourist season.
Southern Water says metering will protect under pressure resources following two exceptionally dry winters.
Director of metering Darren Bentham said: "Our programme began in Southampton in late 2010, with more than 50,000 meters installed across the city to date.
"It's an important part of our long term plans to manage water resources, alongside tackling leakage and developing new water resources.
"We also believe that households paying for the water they use is the fairest way to charge and puts people in control of their bills."
Fellow operator South East Water is also implementing a compulsory metering programme in parts of north Hampshire, including Basingstoke.
Wessex Water and Sembcorp Bournemouth Water, who also supply homes in the New Forest, currently have no plans to introduce meters.