Hampshire Police: Volunteers 'not' replacing paid officers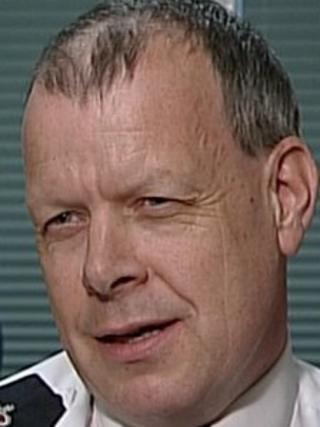 Hampshire police has said a rise in volunteer special constables will not be a direct replacement for cuts to regular police officers.
There are currently 3,566 police officers at Hampshire Constabulary, compared to 3,785 in 2010.
Special constables have risen from 420 to 530 over the same period, a BBC Freedom of Information request shows.
But the force, which has been hit with a £54m budget cut, said volunteers were not replacing paid officers.
'Contribution invaluable'
Ch Supt Richard Rowland, of Hampshire Constabulary, said: "We were always on the path to increase the special constabulary before the cuts came in.
"The special constabulary is always additional, not instead of, and certainly not as a replacement."
John Apter, chair of the Hampshire Police Federation, said: "The contribution that fully warranted and fully trained special constables provide to regular police officers is invaluable.
"But during these difficult times when police officer numbers are reducing, special constables must never be used as a replacement, they must be used to support the regular officers."
Special constables wear the same uniform and have exactly the same powers as police officers but are unpaid.