Body found in Portsmouth following search for swimmer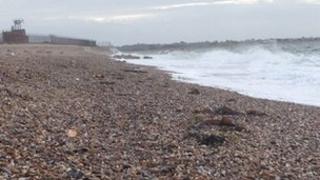 A man's body has been found washed up on a Portsmouth beach.
A major air and sea search had been launched after a man was seen swimming away from the shore at Eastney near Fort Cumberland on Thursday lunchtime.
An angler who saw the man walk into the water and then disappear alerted the emergency services and a search was carried out until 23:00 BST.
Police said the body of a 29-year-old local man was found just before midnight on Southsea beach.
His family have been informed.