Southampton tops South East fly-tipping list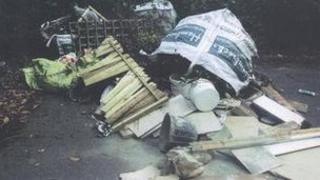 Southampton has the highest number of reported fly-tipping incidents in the South East, government figures show.
The Department of Energy, Food, and Rural Affairs (Defra) said 8,708 incidents were reported by Southampton City Council in 2010-2011.
Milton Keynes was in second place with 5,321 and Medway third with 3,130.
Asa Thorpe, Southampton cabinet member for environment and transport, said it was because the council had the most thorough reporting methods in the UK.
The Labour councillor added: "Different councils report fly-tipping in different ways but many will be nowhere near as detailed and as thorough as Southampton.
"We have a holistic approach across the whole of our front-line service, officers... report incidents of fly-tipping when they see them.
"We then work quickly to clear fly-tipping and take enforcement action where we can."
The council's policy counts a single bin bag of rubbish as fly-tipping.
Paul Maloney, regional secretary of trade union GMB, said: "Local authorities need to target fly-tipping to improve their policing of the problem - out of 820,000 incidents last year there were only 2,500 prosecutions throughout England and Wales."
Figures also show that the number of total reports of fly-tipping in the South East has decreased.
In 2010-2011, 70,745 incidents were reported by 67 councils, compared to 82,835 in 2009-2010.
In October a 40ft (12m) high mountain of fly-tipped waste caused part of a sewage pipe to burst in Southampton.