Vladimir Antonov extradition hearing to go ahead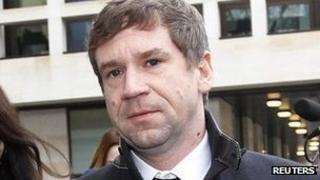 The former owner of Portsmouth Football Club and his business partner are to face an extradition hearing in January.
Vladimir Antonov and Raimondas Baranauskas are charged with alleged asset stripping at Lithuanian bank Snoras.
Both men, former directors of the bank, deny any dishonesty.
Lithuanian authorities issued a European arrest warrant for the pair in November following a pre-trial hearing into the alleged multi-million fraud.
Westminster Magistrates Court will hear their case on 21 January despite delays in presenting evidence from expert witnesses.
Mr Antonov, a London-based banker, bought Portsmouth Football Club in June 2011.
The 37-year-old was forced to stand down as chairman in November when his company Convers Sports Initiatives (CSI) went into administration.