App to help women choose where to give birth created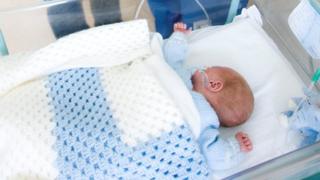 An app is being developed to help women choose where to give birth.
Portsmouth Hospitals NHS Trust has been chosen by the National Health Foundation to develop the app with £75,000 of funding.
The idea for the app started after the Birthplace Study revealed home births or birthing centres were just as safe for women with "low risk" pregnancies.
The app will be put into practice over the next 15 months. If it is successful it will be rolled out nationally.
Fewer interventions
Published in November 2011, the study was carried out by the National Perinatal Epidemiology Unit at Oxford University.
It compared the safety of 65,000 "low risk" births throughout England planned in different settings - at home, in hospital and at midwife-led units.
Gill Walton, head of midwifery in Portsmouth, said: "If you have a baby in a labour ward, you are more likely to have an intervention like a forceps delivery or caesarean.
"Birth can be kept a lot more normal in a birthing centre or at home."
However the same study, published in the British Medial Journal, also concluded that a home birth carries a higher risk for the babies of first time mothers.
For a second birth there was no difference in the risk to babies between home, a midwife-led unit or a doctor-led hospital unit.
The study said midwife-led care was in general much more likely to lead to a natural birth.
Complication rates, including stillbirth or other problems affecting the baby, were 5.3 per 1,000 births in hospital compared with 9.3 per 1,000 for home births.