Accused denies burning Southampton drug dealer's body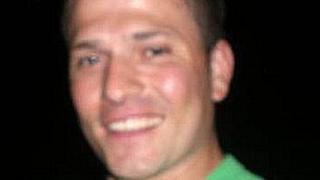 One of two men on trial for murdering an Albanian drug dealer has said he did not know the dead man's body was in his car when he set it on fire.
Agim Hoxha, 29, was found in his burnt-out Mercedes in Chilworth Drove, Chilworth, on 10 April last year.
Arben Lleshi said he believed he was disposing of evidence of a robbery when he burned the car at an isolated spot.
Mr Lleshi, 25, of Onslow Road, and co-accused Afrim Lleshi, 37, of Shirley Road, both Southampton, deny murder.
Giving evidence at Winchester Crown Court, Arben Lleshi said he and Mr Hoxha met in 2006 and began selling cocaine together around Southampton.
Arben Lleshi said that, on the night of the murder, Afrim Lleshi asked him to dispose of a car he had used in a robbery in exchange for £3,000.
He said he had no idea the car was Mr Hoxha's, adding that the back seat was piled high with clothes and there was a nasty smell.
He told the court he took the car to Chilworth Drove and set fire to it, and only found out later that Mr Hoxha's body was inside.
The trial continues.