'Bullying' Isle of Wight park home owners fined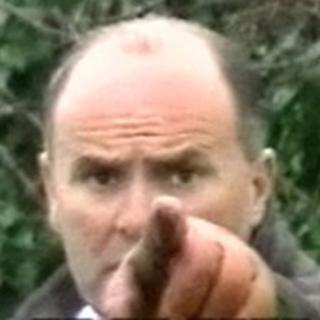 The owners of an Isle of Wight mobile home park have been ordered to pay more than £300,000 in fines and compensation after admitting intimidating residents.
One homeowner at Medina Park, near East Cowes, had their water and sewage pipes disconnected while others had attempts to sell their property blocked.
Leisure Park Real Estate admitted 11 charges of using bullying tactics.
Portsmouth Crown Court ordered the firm to pay a confiscation and compensation sum of £275,000 and fines of £33,000.
Leisure Park Real Estate also forced some residents to move and sell their homes for low prices, the court heard.
'People frightened'
Other tactics included scaring off potential purchasers.
Last year Maurice Sines and James Crickmore, who run the firm, were given personal fines of £1,000 each.
A solicitor for Leisure Park Real Estate said: "The company accepted full responsibility for its conduct by virtue of the pleas it tendered."
One park resident, who did not want to be named, said things at the site near Whippingham had been very bad in the past.
"People were very, very frightened, particularly the older people and particularly the ladies," the resident said.
Laura Gaudion, senior lawyer, Isle of Wight Council, said: "I can only speak from the conduct that they exhibited which led to these proceedings and that conduct amounted to bullying, and in some cases blackmail."
Mr Sines runs several other mobile home parks across England.
In 2005 residents at Ladycroft Park in Blewbury, Oxfordshire, obtained a court order in which he agreed to stop using threats and abuse.