Hampshire BP worker killed in Algeria siege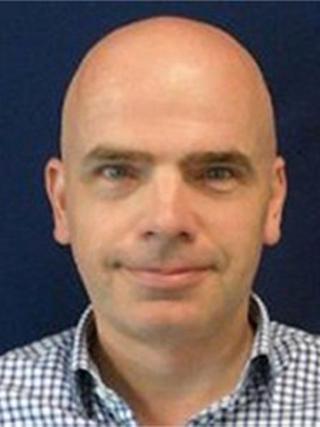 A Hampshire BP worker who died in the Algeria hostage siege has been hailed as a "friendly and likeable guy".
Stephen Green, 47, from Fleet, is the fourth employee to be named by the firm as having died in the crisis.
He joined BP last year and was based at the remote In Amenas gas field as a health, safety, security and environment manager.
Three of Mr Green's colleagues were among about 40 hostages killed during a four-day siege last month.
Colin Browning, a fellow BP employee, described Mr Green as "very professional and committed" to his role.
He said: "Steve was a friendly and likeable guy, working well with everyone he met."
BP released a statement confirming Mr Green's death "with the deepest regret".
He had more than more than 23 years of experience working on major international projects.
Mr Green's colleagues Seb John, 26, from Nottingham, Colombian Carlos Estrada, 44, who had been living in London, and Gordon Rowan, 58, from Oregon in the USA, also died in the siege.
'Evil act'
Bob Dudley, BP's chief executive, said: "These men were murdered while carrying out their jobs on a normal working day. It was a calculated and evil act.
"As BP mourns the loss of our colleagues, our thoughts are also with the families and friends of all of those who lost their lives."
Six hostages killed in the attack are understood to have been British.
Three, who were not employed by BP, were named as security expert Paul Morgan, 46, systems supervisor Garry Barlow, 49, from Liverpool, and planning manager Kenneth Whiteside, 59, from Glenrothes, Fife.
Twenty-two British survivors were flown back to the UK and reunited with their families, while Algeria said 29 militants had been killed and three captured alive following the four-day stand-off that started early on 16 January.
In the wake of the crisis, Prime Minister David Cameron pledged to put terrorism "right at the top of the agenda" for Britain's presidency of the G8 nations this year,
He vowed to show "iron resolve" in tackling Islamist threats.