Children's charity meets with David Cameron over grants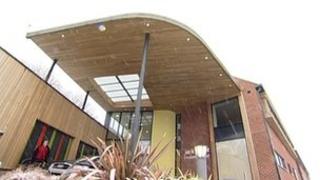 The head of a Winchester charity has met the Prime Minister to discuss grants for children's hospices.
Prof Khalid Aziz, chairman of Naomi House, said government funding "has been a hit and miss affair".
Adult hospices get about a third of their income from government funds. Children's hospice funding is lower.
The meeting at Westminster came after the funding gap was raised at Prime Minister's Questions by Conservative MP for Salisbury John Glen.
Naomi House said it currently received less than 10% of the £7m needed to run the hospice annually. The remaining money was made up by fundraising.
Funding 'Cinderellas'
At the meeting on Wednesday, Prof Aziz asked for all health authorities to use the per-patient funding model, currently used by Wiltshire Health Authority, which pays £309 of the £1,000 average bed night cost to Naomi House.
"For too long children's hospices have been the Cinderellas when it comes to government funding," he said.
He added he had been "very encouraged" by the response from David Cameron whom he said would be writing to the health commissioner asking for the funding model to be "rolled out across the country".
"All 46 children's hospices ought to benefit from today's meeting," Mr Aziz said.
Naomi House provides care for youngsters with life-limiting conditions across the central south of England.