Hampshire petitions fail to gain public support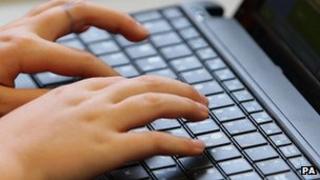 Why would Hampshire housing campaigners refuse to sign a petition set up to support their cause?
It might seem strange, but members of Botley Parish Action Group (BPAG) are "not keen on the wording" of the petition against a 1,400-home development.
And their situation is not unique.
More than 46,000 online petitions have been created since the government set up a website in 2011, but so far just 19 have gained the 100,000 signatures needed to trigger a Parliamentary debate.
The most successful local petition was against the closure of Camp Hill Prison on the Isle of Wight - but with 2,516 signatures it felt short of even the 10,000 needed for a response from a government department.
Poor support
Far from focusing public action, the vast majority of petitions get just a handful of signatures and many have only one - that of the creator.
Several petitions have been submitted to save Portsmouth Football Club from its ongoing financial troubles, including one which asks the government to make every UK citizen give the club 5p.
Another, signed just once, calls on the government to "nationalise Portsmouth FC".
A petition calling on the government to make the club pay its full tax bill did better, with 29 signatures.
The Portsmouth FC petitions have so far failed to attract much of the club's large fanbase, but smaller groups have also struggled to coordinate their efforts.
A petition entitled "stop fluoridation in Southampton and Hampshire" was set up without the knowledge of campaign group Hampshire Against Fluoridation (HAF) and has just 39 signatures.
HAF is campaigning against plans to add fluoride to the water supply to reduce tooth decay, but group spokesman Bill Edmunds said he had no contact with the petition's creator.
Mr Edmunds said he was "not impressed" by petitions because he believes they are easy for the government to ignore.
Disconnected campaigns
In the case of the Botley housing development, a major issue in the recent Eastleigh by-election, a petition was created by Caroline Birkett, who lives near the site.
"I did this e-petition off my own back, I never even spoke to anyone from BPAG before I posted it," Mrs Birkett said.
BPAG spokesman Chris Tapp said the group has 1,500 members, but the petition "does not really reflect our position" so members have not been encouraged to sign it.
Such disconnection within campaigns is evident on the e-petitions website, and in fact Mrs Birkett's petition has more signatures than the vast majority.
Users are asked to check for existing petitions before creating one, but the site is littered with petitions promoting the same causes.
The Office of the Leader of the House of Commons runs the e-petitions site, and a spokesman said it is a facilitator and is not responsible for the way people use it.
He said the site has been a "great success" and has started debates which "have had a real influence over government policy".
Most of the successful e-petitions relate to national policies, but local issues have attracted substantial support in the past.
Six weeks before the e-petitions website went live, campaigners defending a Southampton heart surgery unit delivered a petition of 250,000 signatures to Downing Street.
Sam Prior, one of the organisers of the Have a Heart petition, said: "A lot of support was gained from getting out to speak to people and giving them an understanding of why we were doing it.
"I have signed e-petitions and it's quick and easy, but unless you have a particular interest in something you might not read and think about it like you would if someone spoke to you."