University of Southampton Malaysia campus officially opens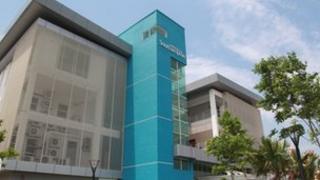 The University of Southampton has officially opened its Malaysia campus.
The first students starting arriving in September at the site in South Johor, which specialises in "high-performance engineering".
Southampton graduate Adrian Newey, now chief technical officer for the Red Bull Formula 1 racing team, was a special guest at the opening ceremony.
Spokesman Charles Elder said the campus would promote research and economic growth in Malaysia.