No date yet for Cowes Enterprise College opening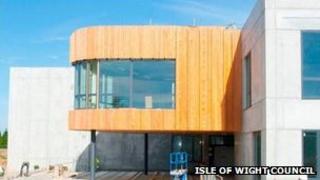 Isle of Wight Council has admitted it cannot guarantee when a new £32m school on the island will open.
State-maintained Cowes Enterprise College was set to relocate to new premises last September.
Its completion has been held up by a number of "snagging" issues which the council and its contractor are continuing to investigate.
The college has committed to staying at its current Crossfield Avenue site until the end of the academic year.
Construction of the new school began in 2010.
Details released under the Freedom of Information Act reveal the "snagging" issues have included incomplete work to the building's roof as well as water damage to other areas.
Some mechanical and electrical installations have also been left incomplete, requiring further investigation.
The council has commissioned a number of architectural, mechanical and electrical experts to investigate the issues, at a cost to date of nearly £19,000.
Director of economy and environment Stuart Love admits he is "deeply disappointed" with the ongoing delays.
He said: "It's extremely frustrating as it is putting a significant amount of pressure on the council and its reputation.
"But, we have to be 100% certain that the environment is safe for the children and for learning.
"We're certainly not able to commit to any definite opening date.
"There are a number of scenarios we are working with which are dependent on the completion of several aspects by the contractor."