Stanbridge Earls School: Charity Commission inquiry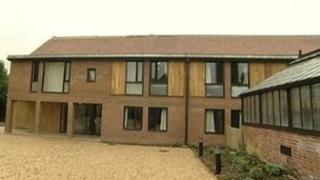 An inquiry into a Hampshire school for children with special needs is being carried out by the Charity Commission.
Stanbridge Earls School near Romsey was criticised by an educational tribunal for its handling of a pupil's allegation of rape.
The 191-pupil school has been threatened with closure after an emergency Ofsted inspection in February uncovered serious care failings.
The role of the school's trustees will be examined by the charity regulator.
Stanbridge Earls School caters for pupils aged 10 to 19 with special educational needs.
In January, it was accused of failing to protect a pupil who claimed to have been raped twice by fellow students. The school was found to have discriminated against the pupil by excluding her following the allegation.
Following Ofsted's inspection in February, the Department for Education (DfE) rejected an action plan drawn up by the school. A final Ofsted inspection is to take place in May.
The Charity Commission inquiry will consider if any remedial action is required by the school's trustees in light of Ofsted's recommendations.
In a statement, the trustees said: "We welcome the opportunity to explain to the Charity Commission how the school's trust fulfil their duties.
"They will outline the considerable amount of work currently under way to meet Ofsted and the DfE's requirements."