New Hampshire town Welborne public consultation to start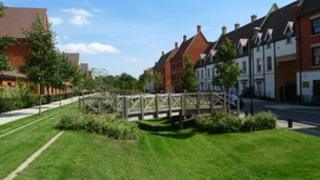 Residents are to be asked to comment on draft plans for a new town in Hampshire.
Fareham Borough Council announced the 7,000-home town on green field land north of the M27 would be called Welborne, following a public poll.
The name relates to fields immediately north of Kiln Road and south of Kneller Court - as shown in 19th Century maps.
A public consultation on plans for the community will run from 29 April until 10 June.
The first in a series of public exhibitions of the plans will be held in May.