Jody Scheckter faces Laverstoke ale 'ban' deadline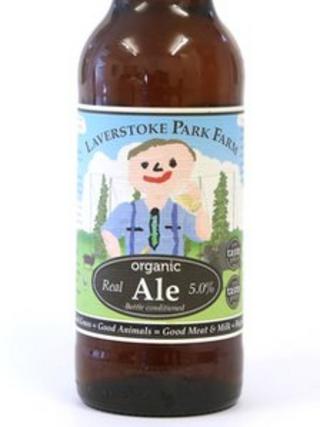 Retailers have been told to stop ordering beer made by ex-F1 World Champion Jody Scheckter after 17 May.
A watchdog ruled last year that labels on bottles of organic ale, made at Laverstoke Farm in Hampshire, broke rules on appealing to children.
Mr Scheckter spent £30,000 on legal action but gave up last month.
The Portman Group, which received one complaint about the "childish" nature of the product, has now put in place the 17 May deadline.
The group promotes responsibility within the alcohol sector and its findings, although not legally binding, carry weight within the industry.
Complaints are referred to its Independent Complaints Panel which, in this case, ruled the labelling "breached alcohol responsibility rules for using a drawing with particular appeal to young children to market alcoholic drinks".
The farm uses the "Mr Laverstoke" logo, designed by Mr Scheckter's son, on its range of products, including apple juice.
'Loss of identity'
Mr Scheckter, who failed in a bid for judicial review, has vowed to continue selling his product and let stores decide whether to stock it or not.
The 63-year-old, who was crowned Formula 1 World Champion in 1979, said more than 170,000 bottles of his ale and lager have been sold without complaint since 2007.
He said changing the label was not "viable" due to cost and the loss of the brand identity.
Henry Ashworth, chief executive of the Portman Group, said: "Unlike many responsible producers, Mr Scheckter refuses to work with the Portman Group's free advisory service to ensure Laverstoke's labels comply with the rules.
"[The group] is supported by over 140 organisations including all the major retailers who have given their commitment to abide by the rulings of the Independent Complaints Panel."