Sunsail to close Portsmouth operation jeopardising jobs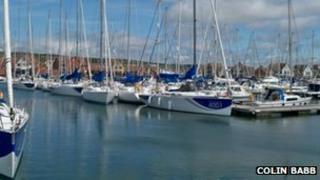 Almost 100 jobs could be at risk as a holiday company prepares to close down its Portsmouth operation.
Sailing holiday and boat rental firm Sunsail is relocating its UK operations from Port Solent in Hampshire to Surbiton, in south west London.
The company is consulting individually with employees and a number of staff are trialling the new offices.
Sunsail says it will be recruiting in Surbiton as roles will be relocated to the new location.
The move will bring Sunsail's UK operations together with Specialist Holiday Group's other holiday brands.
The Specialist Holidays Group is part of TUI Travel PLC and includes operators Crystal Ski, Hayes & Jarvis, Citalia and Austravel as well as yacht operator The Moorings.
Sunsail said its UK operations involving schools and events will not be affected by the move.