Norovirus shuts Southampton General Hospital wards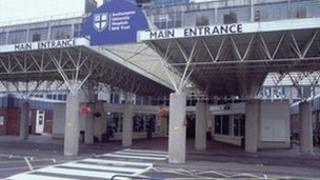 The winter vomiting bug has forced the closure of 10 wards to new admissions at Southampton General Hospital.
Visiting is still permitted, but people need to have agreement with nursing staff before attending.
Anyone arriving for medical attention who is suffering from diarrhoea or vomiting must tell staff so they can be treated separately.
Those with symptoms of Norovirus must wait 72 hours after their last sickness episode before trying to visit.