Southsea's Jubilee Road closed during Hampshire Constabulary operation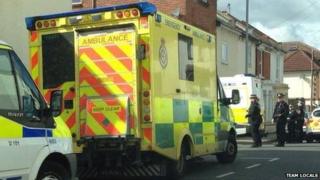 A man has been arrested following a police operation in Southsea that led to the closing of a residential street.
Specially-trained Hampshire Constabulary officers were called to an address at Jubilee Road at 10:15 GMT.
The call was from a member of the public concerned for a man at the property.
A police spokesman said: "Officers attended the address and closed the road as a precaution and to protect other members of the public."