Portsmouth council leader Vernon-Jackson 'to resign'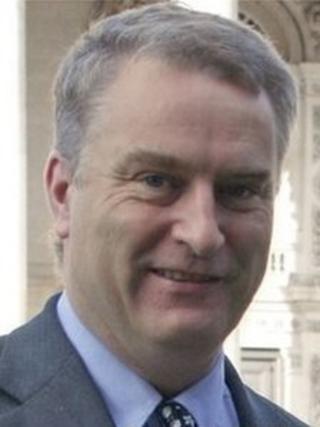 The Liberal Democrat leader of Portsmouth City Council says he will resign after his party failed to win control in the local elections.
Leader Gerald Vernon-Jackson said he would resign after the authority's annual meeting next week.
Portsmouth South MP Mike Hancock lost his Lib Dem seat on the council to UKIP's Julie Swan on Friday.
The authority now has no overall control, although the Lib Dems are still the largest party.
Mr Vernon-Jackson told BBC South political editor Peter Henley he was stepping down because there needed to be "an open election available to all the councillors".
The Conservatives, led by Donna Jones, have 12 out of 42 city councillors and now hope to form a minority administration.
"I think the people of Portsmouth spoke last week - they don't want the Lib Dems running Portsmouth any more," Ms Jones said.
"They haemorrhaged votes in Portsmouth South and actually the Conservative party polled 28% of the votes - we were the largest vote share across the city - so I do have a mandate of sorts."