Social worker Mudassar Khan struck off for indecent images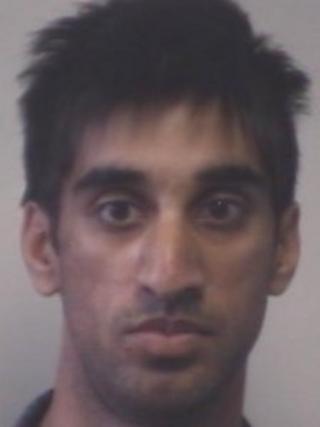 A Reading man has been banned from practising as a social worker after he was convicted of distributing and possessing indecent images of children.
Mudassar Khan, from Reading, was jailed for two years and eight months in December at Winchester Crown Court after pleading guilty to 17 charges.
The charges related to more than 6,000 indecent images of children.
He has now been struck off the Health and Care Professions Council (HCPC) register.
At-risk children
Christine Mills, who chaired a panel of the conduct and competence committee, said: "The matters involved are so serious that they are arguably beyond repair and will have had lasting damage on his reputation and his profession.
"The nature, gravity and number of images involved, the fact that they had been distributed, and the age of those involved were such that the panel came to the decision that the only proportionate and appropriate measure in this instance is to remove the registrant from the register."
Khan, 26, worked in Southampton and Portsmouth and had contact with at-risk children as part of his social work duties.
Hampshire Police began investigating him after his email address was used to post the images online.
Khan worked for Southampton City Council between April 2009 and January 2011, and for Portsmouth City Council for 11 months in 2011.
Both councils said they had followed safeguarding procedures when recruiting him.
The panel also gave Khan an interim suspension order in place to cover the appeal period.