Jane Austen's House Museum gets poet-in-residence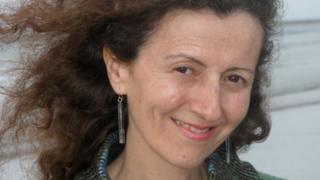 A museum in the Hampshire home of author Jane Austen has received funding for a poet-in-residence.
Maura Dooley will conduct Austen-inspired workshops and readings as well as write her own poetry with a £14,500 grant from the Arts Council.
Jane Austen's House Museum in Chawton will also arrange activities to tie in with the 200th anniversary of novel Mansfield Park.
Ms Dooley said she felt "truly honoured" to take up the role.
Austen wrote poems
She added: "Many people may ask, 'why a poet-in-residence at the home of such a novelist?'
"But Jane Austen wrote poems herself, often mentions the poets of her day in her letters and in the novels give her characters keen opinions of poetry.
"In Mansfield Park, Fanny looks out at the starlit night and remarks: 'Here's what may leave all painting and all music behind, and what poetry only can attempt to describe!'
"I will do my best to make that attempt."
The museum's education officer Annalie Talent said Ms Dooley brought "a wealth of experience as a published poet and tutor".
The museum ran a writer-in-residence programme with novelist Rebecca Smith in 2009-10.
Austen's novels include Emma, Pride and Prejudice and Sense and Sensibility.
Her poems include I've A Pain In My Head, When Winchester Races and Oh! Mr Best You're Very Bad.