The Hampshire Artists Co-operative appeals for 'rich patron'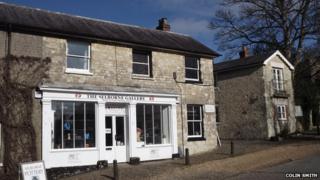 A group of nine Hampshire artists has appealed for a patron with £120,000 to buy their gallery before it has to be auctioned off.
The Hampshire Artists Co-operative have until 5 November to find a wealthy philanthropist before the Selborne Gallery goes under the hammer.
Chairman Toni Goffe said there had been a gallery on the site for the last 30 years.
He said: "The whole cultural side of the village will disappear."
He added: "People come in and say how much they like the gallery being here and we think it will be greatly missed."