Molson Coors brewery closure job losses announced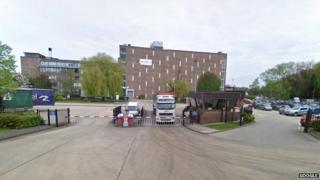 Jobs losses have been announced at a 50-year-old brewery in Hampshire which is to close next year.
Molson Coors Brewing Company said it had not been able to replace the work lost when Heineken moved its production back in-house.
A spokesman for the firm said it was working with employees at its site in Alton to "mitigate job losses".
East Hampshire District Council said more than 100 jobs were at risk and added it would support those affected.
The Molson Coors spokesman said the firm was trying to "identify alternative proposals for the site" and added its priority was to support impacted employees.
District councillor Julie Butler said the authority would hold "an immediate high level meeting" with Molson Coors, Hampshire County Council and others to respond to the closure and plan for the regeneration of the brewery site.
The brewery is expected to close at the end of May.