Tesco withdraws controversial Basingstoke store plan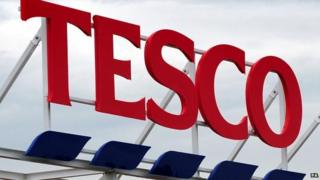 Supermarket giant Tesco has announced that it has dropped plans for a new store in Basingstoke.
The chain submitted an application for the former Smiths Industries site in The Harrow Way in November, two years after its original plan was refused.
In 2012 Basingstoke and Deane Borough Council said the refusal was based on concerns about the impact on other retailers.
Tesco said the business' performance had prompted the decision to withdraw.
Basingstoke MP Maria Miller said a solution to the problem of traffic on the town's Brighton Hill roundabout would have been needed before any new development on the site.
"The proposed new store would have made the appalling congestion on Brighton Hill roundabout worse. It is unsurprising that Tesco has withdrawn," she said.
"The old Smith's site will be developed in some way in the future and the new Local Plan calls for many new houses to be built, adding to the traffic problems in this area."
She said a solution to the Brighton Hill roundabout congestion "has to be identified before new houses are built or new plans for the Smith's site are taken forward".
Dave Lewis, Tesco chief executive officer, said the announcement that the company was dropping the development and 48 other planned new stores in the UK was made with a "heavy heart".
"Our performance as a business has fallen significantly short of where we would want it to be and my absolute imperative has to be to protect the future of our business for the 300,000 colleagues we employ in communities all over the UK," he said.
Tesco is also closing 43 unprofitable stores across the country.