NHS surgeon's private home circumcision 'misconduct'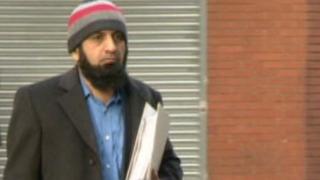 An NHS paediatric surgeon carried out private home circumcisions which failed to meet hygiene and safety standards, a fitness to practise hearing has heard.
Muhamad Siddiqui was employed by the University Hospital Southampton NHS Foundation Trust.
It is alleged he was also paid to carry out circumcisions in family homes.
On one occasion, a child had to be taken to hospital because of mistakes he made, the Medical Practitioners Tribunal Service panel was told.
Mr Siddiqui admits carrying out the circumcisions but denies the allegations around them.
The panel was told the mobile service he set up was for parents who wanted their children to be circumcised for religious or cultural reasons.
Prosecutors said the way he carried out the procedures constituted serious misconduct.
'Corrective surgery'
On several occasions, he failed to clean his hands, the area around the penis and the site of the procedure, they said.
They also said he failed to provide support for one child who had to be take to hospital after a bad reaction to the local anaesthetic.
On another occasion, he had to carry the procedure out twice. The second time resulted in the baby needing corrective surgery, the hearing in Manchester was told.
At no point did he register his service with the Care Quality Commission, the panel heard.
The hearing is expected to last for four weeks.
The panel will hear from families from Southampton, Bath, Birmingham and Reading, before deciding whether Mr Siddiqui should be suspended, or lose his licence to practise medicine.