Death of woman whose ambulance turned back probed amid family anger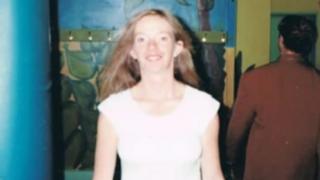 A man who found his mother dead 10 hours after she called 111 and an ambulance was turned back has said he may "bring up a case of manslaughter".
Ann Walters called the NHS helpline in December and the call was referred to 999. An ambulance was sent but recalled minutes away from her Portsmouth home.
Son Lawrence Thorpe said he may "bring up a case of manslaughter" if someone was found responsible.
South Central Ambulance Service has apologised and is investigating.
Ms Walters, from Baffin, died of suspected heart failure.
She had called 111 at 08:11 GMT on 28 December and an ambulance was dispatched at 08:25 but it turned around three minutes later, when it was close to her home in St Piran's Avenue.
Mr Thorpe found his mother dead when he arrived at 18:00 that evening.
An out of hours GP arrived two-and-a-half hours later, without knowing the patient had died, at 20:30 GMT.
Mr Thorpe, 24, said: "They would have arrived just after she went to the ground, or just as she was going to the ground, and they would have had the equipment and the oxygen to help her breathe.
"If there is some negligence there, if someone is responsible for recalling that ambulance for no reason... I would definitely like for them to lose their jobs and maybe bring up a case of manslaughter."
A spokeswoman for South Central Ambulance Service said: "The original call was answered and correctly assessed by the NHS 111 service and was very quickly and appropriately passed to the 999 service.
"A full investigation is currently underway focusing on all aspects of our response."
The service apologised to the family and offered its condolences.