University of Southampton announce new vice chancellor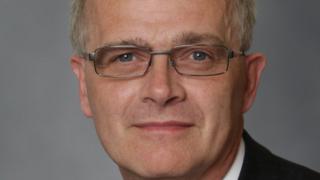 Professor Sir Christopher Snowden is to take charge of the University of Southampton, it has been announced.
He will become the institution's 10th vice chancellor when he takes up the role in October.
Gill Rider, chair of council at the university, described him as the "perfect choice".
He was recently revealed as one of the UK's highest paid university chiefs, earning £392,000 as vice chancellor of the University of Surrey.
The University of Southampton has not given details of his salary package.
Current vice chancellor Professor Don Nutbeam earns an annual basic salary of £252,000, as well as a performance-related payment, which for 2014 totalled £38,657.
Professor Snowden was knighted in the 2012 New Year's Honours in recognition of his contributions to engineering and higher education.
Prime Minister David Cameron also appointed him to the government advisory body, the Council for Science and Technology.
Ms Rider said he had the "strong leadership necessary to build on the University of Southampton's position as one of the UK's top universities for research, education and enterprise".