Portsmouth University offers scholarship to care leavers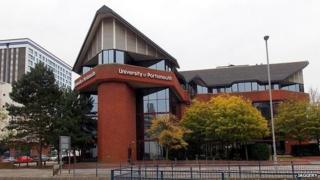 Young people leaving care or who are estranged from their parents may benefit from a new scholarship to study at The University of Portsmouth.
Five students will receive free accommodation and an annual allowance of £3,000.
Financing is provided by the Unite Foundation charity, which supports students without funding from parents.
University vice-chancellor Prof Graham Galbraith said it would make a "huge difference" to recipients' lives.
"It is particularly important that we ensure people who may find higher education difficult to access feel secure and supported when they are studying here," he said.
"This announcement adds strength to the existing bursaries that we can provide."
The trust already supports students at universities in Edinburgh, Bristol and Leicester.
Unite Foundation's Jenny Shaw, said: "Young people who have been in care are much less likely to be able to access a university education, and the clear rewards which that brings. It is simply unfair."