No further police action against Hampshire vicar over an indecent assault allegation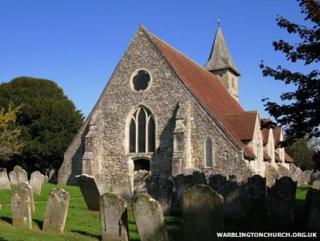 A Hampshire vicar suspended over an indecent assault allegation has been told he will face no further action.
The Rev Simon Sayers, from the Church of England's Warblington with Emsworth parish, was arrested in January over the accusation, dating from the 1990s.
He had been suspended by the Bishop of Portsmouth.
A Metropolitan Police spokesman confirmed there would be no further investigations after Mr Sayers had answered police bail.