Southampton murder arrests over 'unexplained' death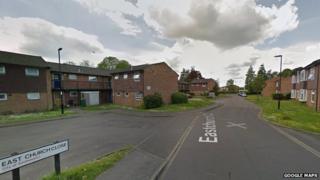 A man and woman have been arrested on suspicion of murder after the "unexplained" death of a man in his Southampton home.
The dead man, in his 60s, was found after police were called to a property in East Church Close on Friday morning.
The circumstances and the cause of death is still being investigated.
A 41-year-old woman and a 43-year-old man were arrested. Police said they are not looking for anyone else as it was an "isolated incident".