Murder charge after man dies in Southampton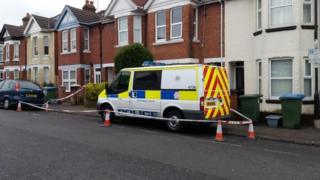 A man has been charged with murder after another man was fatally injured in Southampton.
The victim, who has not been named, was discovered with serious injuries at a house in Malmesbury Road, Shirley, on Monday afternoon. He later died.
Adam Dominiak, 40, appeared before Southampton magistrates earlier. He is due to appear at Winchester Crown Court on 11 May.
Police said the victim was discovered shortly after 13:20 BST on Monday.
The house was cordoned off for forensic examination.