Southampton Labour councillor quits party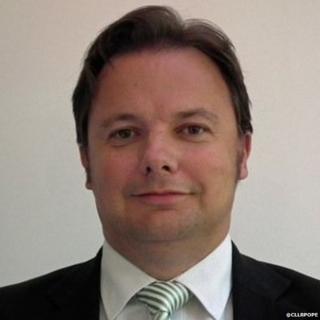 A Southampton city councillor has quit the Labour group a week after being re-elected for the party.
Andrew Pope, who represents Redbridge, confirmed he had given notice to the council and was now an independent councillor.
He said he wanted to leave the group "before it does more damage to Southampton and its people".
His departure leaves the party with a majority of two in the city and prompted calls for a by-election.
Mr Pope also stood as a parliamentary candidate in New Forest East. He came third, as Conservative Julian Lewis was returned as the MP with an increased majority.
'Deeply insulting'
In a statement, he said: "A week is a long time in politics, and a great deal has changed during the last week, not least the huge vote against Labour in the South.
"Sadly, what hasn't changed is the approach of the Labour council, as I confirmed with Councillor Letts on Wednesday - indeed this was a major factor in my leaving the Labour group before it does more damage to Southampton and its people."
The authority is working to close an estimated budget gap of £31m in 2015-16.
On Twitter, Jeremy Moulton, deputy leader of the Tory group on the council, said: "Deeply insulting to those who voted for him who will rightly feel used. Definitely a need for a by election."
Senior Labour councillor Jacqui Rayment commented: "Labour members would agree he should stand down."
The BBC has not yet been able to contact the Labour leader of Southampton City Council, Simon Letts.