Mark Colborne trial jury retires to consider terror plot verdict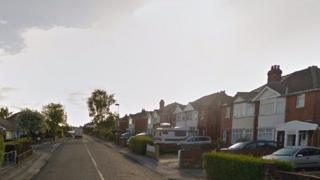 The jury in the trial of a "belittled" ginger man accused of plotting a cyanide attack "for the Aryan people" has retired to consider its verdict.
Mark Colborne, 37, of Butts Road, Southampton, denies preparing terrorist acts.
Jurors at the Old Bailey heard he wrote that he wanted to "put a bullet" in Prince Charles' head.
The court was told he plotted a cyanide attack because he felt "belittled" for being white and ginger-haired.
During the opening of the trial, the court heard Mr Colborne had written of his hatred for 'non-Aryans' and compared himself to right-wing extremist Anders Breivik, who shot 77 people dead.
He wrote: "I don't want to be a serial killer. I'm more of an Anders Breivik. I have left potential targets open.
"I was waiting for an opportunity to kill one of them. Let it be Prince Charles which would be good."
Mr Colborne was arrested on 3 June last year after his half-brother Kevin and mother Patricia discovered a large amount of equipment in his bedroom, the court heard.
The jury was sent home by the judge on Friday afternoon and is to resume deliberations on Tuesday.