Otterbourne gas leak sees homes evacuated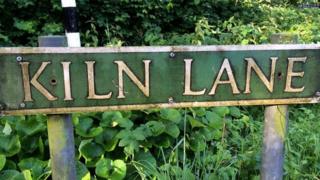 A gas leak in a Hampshire village forced residents to spend a night away from their homes.
Firefighters and gas engineers from SGN were called to Kiln Lane, Otterbourne, just after 22:00 BST on Tuesday after the leak was discovered.
Residents described hearing a loud bang about the time the pipe ruptured.
SGN said the leak occurred while engineers were investigating an earlier fault on the pipe. One engineer was taken to hospital as a precaution.
He was released shortly after.
Chloe Boyce, from SGN, said the leak was "very rare".
"It's more common for this sort of thing to occur due to a third party damage to one of our pipes," she said.
"We'll now look at whether we need to replace the pipe which has been repaired."
Residents in 20 homes had to be led to safety. Some were put up at in the village hall while others stayed with friends or family.
They were able to return to their properties earlier.
Roads were also closed overnight as engineers worked for almost seven hours to make the gas main safe.
SGN confirmed an investigation will be carried out by the Health and Safety Executive.